Welcome... I'm Pat Billeci hard at work in my studio.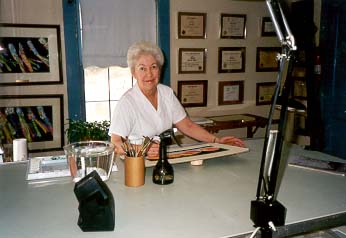 Well... I'm just pretending to work. When I am actually working, my studio is decidedly messier.

I have put together this web site so that others can have the opportunity to view my paintings. Please take a few moments to look around. I have separated the work into the five galleries listed above. Clicking on the name will take you there. Once there, click a small image to see a larger one and a few words about the painting. In addition to the Galleries, I have included a section called the Artist Notebook that contains information that I have found useful over time. There is a short biography in the About the Artist section. Most of the work that you see here is either sold or not for sale. If you see something that you would like, I can produce a similar one for you. I do commissions. I also do demonstrations and workshops and am available for jurying and judging art shows. Visit the Contact Me page for details. Please also write a few words in my Guest Book and let me know what you think of my paintings, or any comments about this web site. I hope you enjoy viewing my work as much as I do creating it.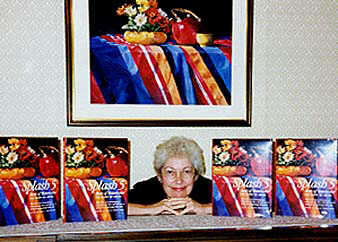 Having my work featured on the cover of Splash 5 was a thrill.

Artists Statement


"I love watercolor for the immediacy, transparency, and the free flow of the pigment. My aim is to keep on learning and evolving into a better artist. Even though every subject from wildlife to still life interests me, my favorite is portraiture. Wherever I am, I'm on the lookout for special faces. The face that catches my attention is exotic or has an attitude or mood that moves me to capture its essence in paint. Often I find a model that I paint many times. The most important element of my work in the past has been very strong contrast. Lately, I've been introducing more color. For the moment, color and the play of sunlight on the subject is holding my attention."